{devjam}
web & mobile solutions
About
It's all about software.

We provide a full service experience, starting with a first idea until the final release of your app, platform or website.
We believe that software development is a lot more than just programming, serving as a partner who accompanies the whole process.
Working in this business for more than 15 years we know what's important and what's not.
Full stack app & web development - made in Hamburg.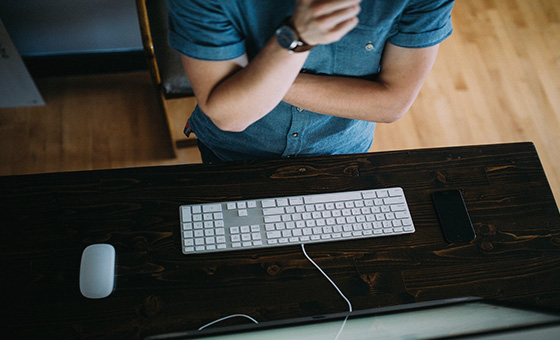 "Nothing is ever easy" - a quote that not only but very often is true in particular for software development:
Stakeholder requirements colliding with legacy code reality, short-term due dates meeting long-term refactorings, major challenges trying to scale resources or introduce new team-members and improving internal communications... the list goes on. We always try to look at the bigger picture to improve both sides of the equation.
Services
Professional business solutions.
We are building web platforms and custom web solutions with PHP/Symfony for more than 10 years, including Backend, Frontend and DevOps services.
Based on state-of-the-art frameworks, patterns and tools we are working very efficiently, still having an eye on every detail - because that is our own aspiration.
Mobile first.
Being at home in Apple's ecosystem for more than a decade we are providing support for both, native iOS app development as well as hybrid solutions which include apps for android as well - such as Ionic or PhoneGap. Combining strategies of frontend web technologies with native elements we can also help you create responsive web outlets for your existing platform or website.
Agile for the win.
Communication, transparency and organization are essential parts of the software development process. We truly believe in the power of agile processes and the constant work to improve them. Applying our proven agile toolset with your individual needs leads to customized solutions that are never set in stone and will constantly enhance - making it easier for everybody involved.
Contact
devjam GmbH
Blomkamp 141
22607 Hamburg
---
Imprint
devjam GmbH
Blomkamp 141
22607 Hamburg
Tel: 040/22637661
info@devjam.de
Register entry:
Register court: Amtsgerichts Hamburg
Register number: HRB 154832
Represented by:
Marcel Beck (general manager)
VAT No.:
(Umsatzsteuer-Identifikationsnummer nach §27a Umsatzsteuergesetz:)
DE321788698
This imprint has been generated with the Imprint generator
from HENSCHE Rechtsanwälte, Hamburg-Neustadt.